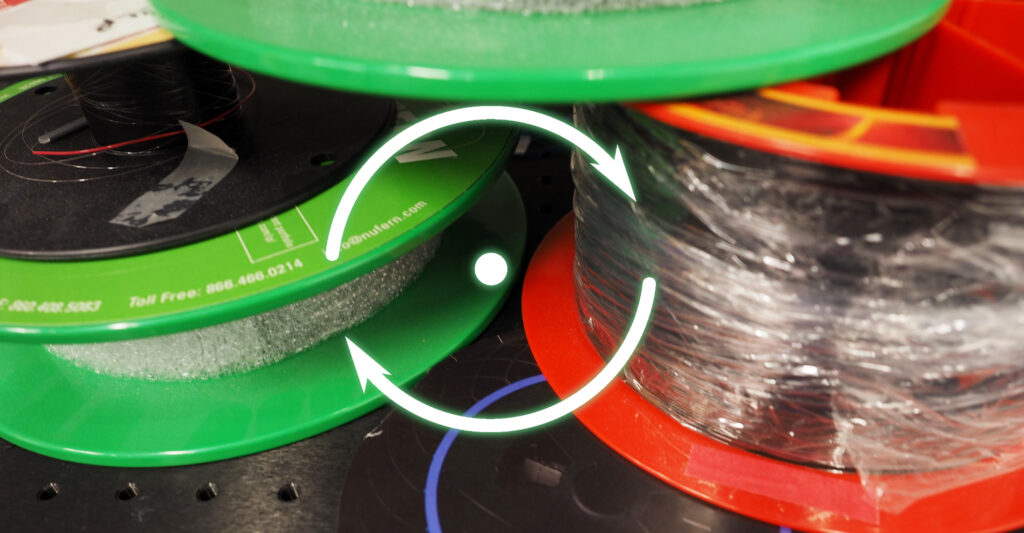 Yes, this blog is dedicated to Kerr frequency combs and not to nonlinear fiber optics. But there are many links between the two and also experiments on Kerr frequency combs can involve highly-nonlinear fiber.
Once you work with some HNLF you will quickly find two things: First, how convenient it is to work with HNLF because you can just splice it to other fibers and the reliable, low-loss coupling is done. Compare this to the tedious and lossy coupling to PICs or other types of resonators. Second, how annoying it can be to get the right HNLF in first place.
To improve on the second point, there is now our HNLF exchange available. Check it out and contribute! Maybe you have still tens of meters of some HNLFs sitting on the shelves collecting dust as the experiments where these fiber were used for are long finished. Time to have a look and send us an email with the specs. We will add them. Maybe there is someone in the nonlinear optics community who is looking for such a fiber right now!

This work is licensed under a Creative Commons Attribution 4.0 International License.